When the SRT-4 first came out in 2003 it was a car I immediately wanted. Unfortunately, it was a car that was hard to find where I lived so I went with my second choice, an Onyx Green 2003 PT GT. I loved my GT and modified it to be fast and a fun car to drive. I had planned on keeping my GT and in 2007, when the GT was paid off, get a 2007 SRT-4. That was until Dodge decided to end production of it and replace it with the Caliber SRT-4. I didn't want the Caliber SRT-4 so in 2005, with a heavy heart, I traded in my GT and purchased a Stone White 2005 SRT-4. I haven't looked back since, though I still really miss the GT.

This web site features my little hot rod and everything I have done to it to make it fast and a pleasure to drive.
My '05 SRT-4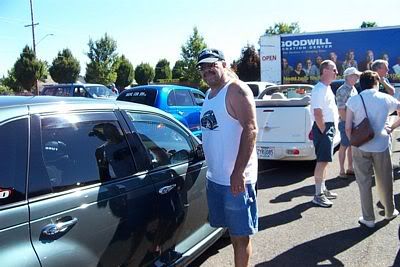 My '03 PT GT and me. It is still missed.